History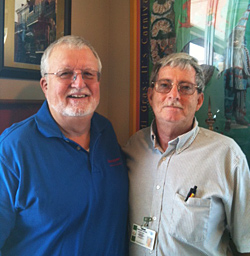 In the wake of Hurricane Katrina, with enormous challenges facing the HVAC industry in the Southeast Louisiana region, two dedicated leaders emerged to organize a broad-based effort to offer badly-needed education in the rebuilding effort. In 2007, Charley Leaumont of Acme Refrigeration and Tim Pierre of Jefferson Parish Code Enforcement initially rose to the task of gathering others in the industry together to form a Steering Committee with the object of "raising the bar" on the quality of HVAC installation in the area.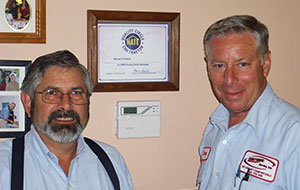 Over the next few years, the Committee expanded and successfully offered numerous trainings, most notably and continuously by the highly-experienced "K&B Team" of Kenny Robért of Robért Refrigeration and Barry Couvillion of Lightning Fast Service (see photo at right). Over the past year, recognizing the trend in the evolving Energy Codes toward "whole house" considerations, several RESNET-certified Energy (or HERS) Raters were included (Kenny Ripberger, Audrey Evans and Paul LaGrange), as well as Tony Laska of E & E Strategies, LLC.
In February 2011, the SE Louisiana Coalition of the Air-Conditioning Industry (SELACACI) became officially incorporated with the State of Louisiana, and Federal 501(c)(6) tax exempt status is pending.
Members of the Board of Directors
2016 SELACACI Board of Directors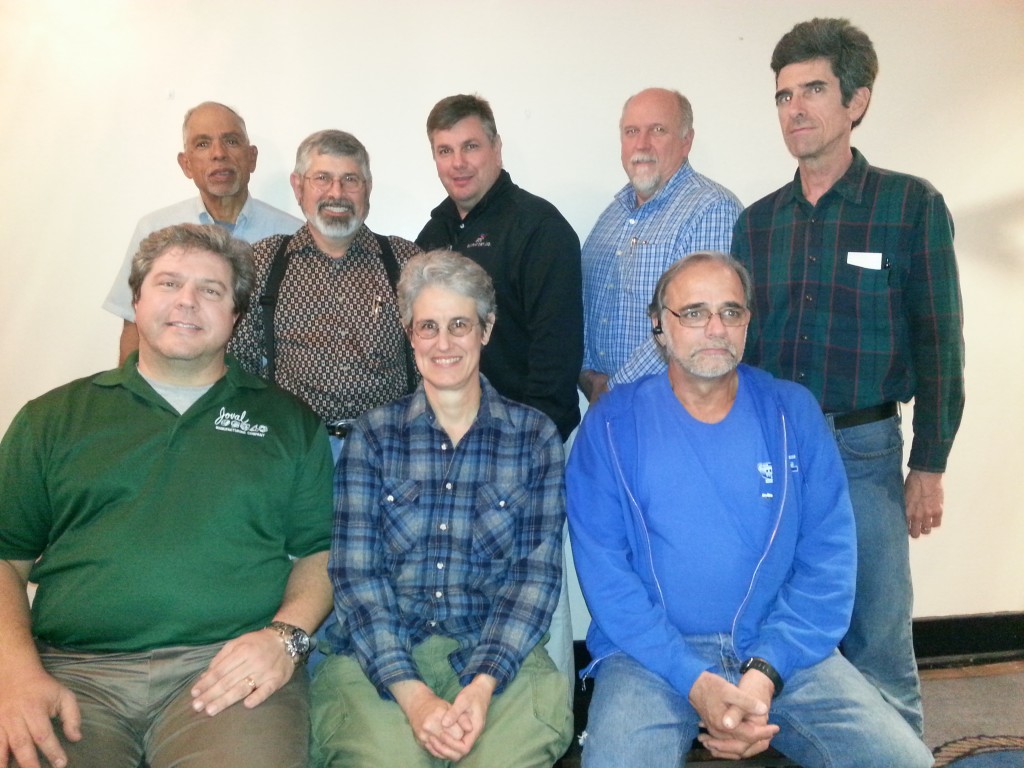 Sitting from left:  Barry Hays (Vice President), Audrey Evans (Secretary), Dusty Goforth (President).
Standing from left:  Greg McKendall, Kenny Robért, Johnny Macheca, Mark Roberts, Kenny Ripberger.
Not present:  Tommy Flick, Henry Heier, Tony Laska, Tim Pierre.

2015 SELACACI Board of Directors
From back row:  Mark Roberts, International Code Council (ICC) regional representative; Tony Laska, E & E Services, LLC; Kenny Ripberger, Delgado HVAC Dept. head; Pat Gootee, Gootee Construction; Tommy Flick, Flick Distribution; Kenny Robért, Robért Refrigeration; Henry Heier, Mechanical Contractors Association;
Front row seated officers:  Dusty Goforth, Dusty's Service, LLC – President; Audrey Evans, Earth Energy NOLA, LLC – Secretary; Barry Hays, Joval Manufacturing – Vice President.
Not pictured:   Tim Pierre, Jefferson Parish Code Enforcement
Current Officers of the Board of Directors
President:
Dusty Goforth
Vice-President:
Barry Hays
Secretary:
Audrey Evans
Click here for details about the current Board of Directors
The following documents are available to members on request: SELACACI@gmail.com
Bylaws
501(c)(6) Documentation
Articles of Incorporation