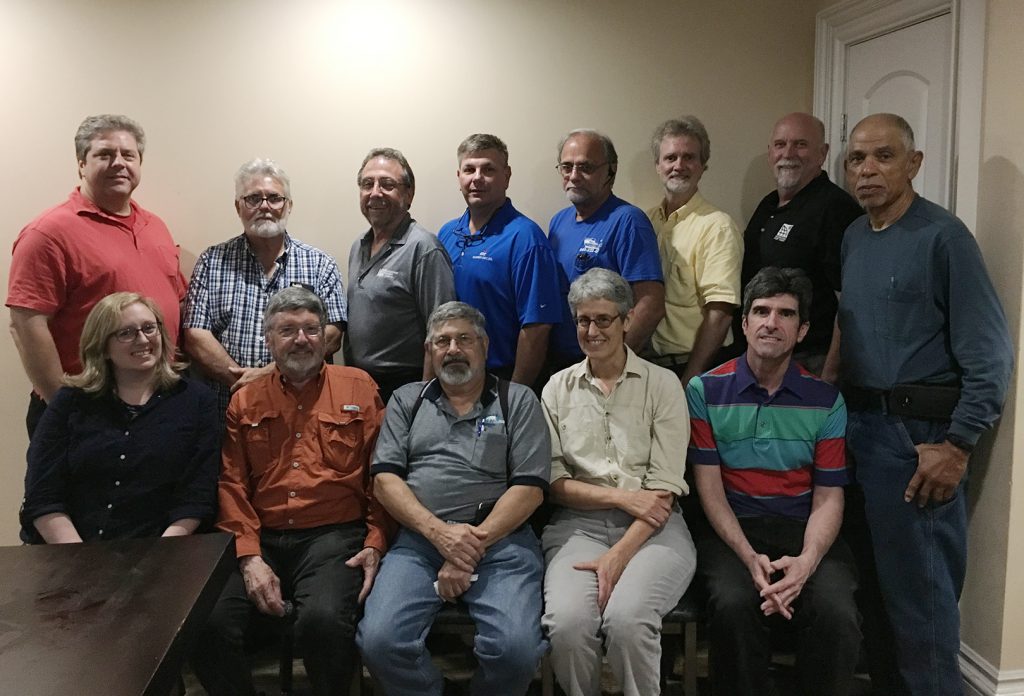 SELACACI BOARD OF DIRECTORS
May 2019
Dusty Goforth, President, SELACACI


Dusty's Service, LLC
After gaining 10 years of experience with commercial A/C & refrigeration, Dusty Goforth opened Dusty's Service, LLC in 2005, primarily handling existing residential work. Past President & Current Board Member of La. Heat Pump Association – Southeast Chapter. Member, Air Conditioning Contractors of America (ACCA) & Refrigeration Service Engineers Society (RSES). Degree from Delgado in Air Conditioning & Refrigeration. Based in Mandeville, LA. Originally from Oklahoma.

Barry Hays, Vice President, SELACACI
Vice President, Joval Manufacturing Company, Inc.
Since 2003, Barry Hays has served as Vice President of Joval Manufacturing Company, Inc., based in Jefferson, LA – primarily handling sales in a multi-state region, which involves travel a couple of days per week. Joval is a prominent area manufacturer of prefabricated sheet metal, ductwork & roofing products.
After earning a Master's degree in Social Work from Tulane University, Barry gained a decade of experience in family & individual counseling, before moving on to hospital marketing and then medical equipment sales.  At that point, he was asked to join Joval, the family company, & is now a proud third-generation owner.  A native of Metairie who has also lived in Chalmette, Barry and his immediate family now reside in New Orleans.
Joval.com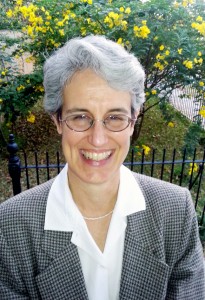 Audrey Evans, Secretary, SELACACI
Earth Energy NOLA, LLC
Audrey Evans has 25 years of experience in the environmental and energy fields, emphasizing education-oriented efforts with immediate practical application. Certified as a Home Energy Auditor & Green Rater by the Louisiana Dept. of Natural Resources (LDNR), the Building Performance Institute (BPI) and the Residential Energy Services Network (RESNET), she has focused on Energy Efficiency & Conservation over the past decade — working with various government incentive programs, & the Energy Star Homes, Enterprise Green Communities, & LEED for Homes programs — with builders, non-profit developers, and homeowners. After Hurricane Katrina, she worked with LSU AgCenter & LouisianaHouse.org, heading building outreach efforts in the New Orleans area, and with UNO's Center for Hazards Assessment, Response & Technology (CHART), led a graduate-level course & project promoting Home Elevation. Audrey sees the advancement of the local HVAC industry as critically needed for improved home performance with a "whole house" approach — as well as movement toward Net Zero Energy Homes running on renewable energy sources.
www.linkedin.com/in/earthenergynola • www.resnet.us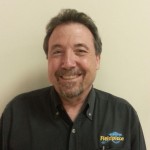 Thomas Flick Flick Distributing Company
fdchvac.com/index.php
Mike Hale
(Profile coming soon)

Tony Laska, E & E Strategies, LLC
Tony Laska has served as New Orleans Program Manager for Conservation Services Group developing programs and initiatives leading to a more efficient and resilient community. He was executive director of The Wetlands Conservancy and helped develop a new maritime sciences training campus (MERTS) on the banks of the Lower Columbia River. He served as Co-Chair, Business & Technology Committee, for the City Club of Portland and trained with Portland Fire and Rescue as a Neighborhood Emergency Team (NET) volunteer.  Tony was Energy Coordinator for the City of New Orleans during the 1980's as well as chair of the Orleans Parish Energy Advisory Committee. He taught Energy Management for Cities and Regions at UNO and lectured on urban environmental policy at Tulane University School of Medicine. He has led initiatives to improve the City building code, secure recycling grant funding for the city, manage hazardous materials, provide for statewide energy performance contracting and manage development in sensitive habitats. He is founder of E & E Strategies LLC, a Louisiana consultancy in energy and environment.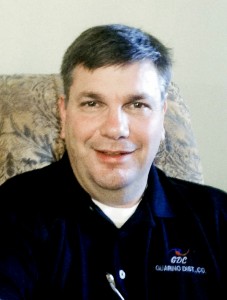 Johnny Macheca
Guarino Distributing Company
Johnny Macheca has been involved with the local HVACR industry since 1986, when he graduated from Nunez Community College in Chalmette, LA. Over the past 18 years, he has worked in the residential as well as the commercial arena. For the last decade, Johnny has been employed by Guarino Distributing Company, where he presently holds the position of Territory Manager covering the New Orleans Metro, Northshore, and Picayune, MS areas, and he works out of all four of Guarino's locations. Johnny is originally from St. Bernard, and he enjoys deer hunting and fishing.
GDCHVAC.com

Greg McKendall
McKendall Air & Heating, New Orleans
HVAC Instructor for Local 60 Plumbers Union
Greg McKendall, Sr. has been in the air-conditioning industry since 1971, and has run his own company, McKendall Air Conditioning Service, Inc., since 1993.   A native New Orleanian, he has two Associate Degrees in HVAC — from Delgado College locally & Washtenaw College in Michigan.   He has been an instructor since 1978 for the New Orleans Pipe Trade School, an apprenticeship program for HVAC technicians associated with Plumbers & Steamfitters Local 60, and he is also a product of that program. He is NATE-certified in Air Conditioning and Heat Pumps, & holds two instructor certifications, from HVAC Excellence and from United Association. He is an award-winning member of the Refrigeration Service Engineers Society (RSES), of which he has been a member since 1971.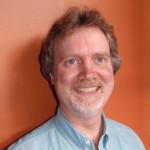 Mike Murphy, Treasurer, SELACACI
Artisan Associates, New Orleans
Mike is a New Orleans native with an electrical engineering degree from the University of New Orleans who worked as an electrical engineer in Los Angeles for 12 years. He obtained his J.D. and a Certificate in Environmental Law from Pace Law School in 2005 and earned licenses to practice law in both New York and Louisiana.  Mike obtained his master electricians license and was one of the first contractors in Louisiana to obtain state certification for installing solar in 2008 when he founded Artisan Solar. Mike joined Solar Alternatives in 2011 as a systems integrator and was involved in hundreds of residential and commercial energy projects. In recent years, Mike obtained his licenses as a civil mediator as well as a home inspector. Mike runs Artisan Associates, a consulting, inspection, and contracting company focused on renewable energy, building science, and sustainability. artisan504.com
Kenny Ripberger


KR Services, Inc.
Kenneth George Ripberger is currently an Instructor with a specialty in  HVAC/R programmatic instruction of post-secondary students at Delgado University. He has also designed and conducted Louisiana grant assisted training programs to individuals. His expertise is in Building Sciences with an HVAC/R — Master level on every type of air conditioning system, including any controls and circuit designs. Expert level on heat loads and psychometrics, and all refrigeration systems and controls. He is currently associated with the National Energy Rater Association (Acting President); Louisiana Heat Pump Association — Education honorary member; Residential Energy Services Network (RESNET); and is a SELACACI founder and Steering Committee member.

Kenny Robért, Robért Refrigeration
Kenneth J. Robért, Sr. has over forty years experience in the heating, air conditioning and refrigeration field. His expertise is in the design, installation and service of a/c, refrigeration and control systems in residential and light commercial applications. In 1984 he became half-owner of Robért Refrigeration Service, Inc. He has participated in all aspects of project work for residential and commercial installation and is thoroughly familiar with HVAC/R contracts and owner/ contractor/subcontractor/design professional interrelationships.
robertrefrigeration.com

Mark Roberts, International Code Council
Mark Roberts is the International Code Council (ICC) Regional Manager of State and Local Government Relations serving Arkansas, Louisiana, Oklahoma and Texas. He works from a home-based field office located in Covington, Louisiana. Mark has worked in the construction industry since 1976; served as the Building Official for the Louisiana Office of the State Fire Marshal and served as the Chief Electrical Inspector for St. Tammany Parish. He holds over twenty ICC certifications — covering all construction disciplines, including; ICC Master Code Professional, Certified Building Official and ICC Energy Code Specialist.
www.iccsafe.org
Jordan Stewart, Communications Committee and Recording Secretary
(Profile coming soon)

ADVISORY BOARD
Henry G. Heier
Executive Director, Mechanical Contractors Association of Louisiana, Inc.  Chairman, State Apprenticeship Council for Louisiana Workforce Commission.  Charter Member, City Council of New Orleans Collaborative Working Group for Least Cost Integrated Resource Utility Planning.  Member, American Council for Construction Education.  Member, Industry Advisory Committee to School of Construction Management at University of Louisiana at Monroe.  Member, International Code Council.   State Licensed Gasfitting – HVAC Contractor by Louisiana State Licensing Board for Contractors.  State Licensed Master Plumber by State Plumbing Board of Louisiana.
Michael Wich, CBO


Building Official
South Central Regional Construction Code Council
SCPDC.org


Tim Pierre, Co-Founder, SELACACI      


Timothy Pierre is the Mechanical Inspector for Jefferson Parish, LA. His responsibilities include day-to-day inspections of residential and commercial structures to insure all mechanical systems are code compliant. In addition to mechanical inspections he is responsible for mechanical plan review. He has a solid understanding of all technical aspects of heating, air-conditioning, and appliances, with a proven record of successfully organizing and managing pilot programs. His areas of expertise include Business Management; Human Resources Management; and Service, Installation, and Code Enforcement. He has worked in partnership with various organizations including the Heat Pump Association, Plumbers and Pipefitters Local 60, Louisiana State Construction Code Council and other related trades.

Frank Caminita, Frank's Air Conditioning and Heating, Inc. and Duct Saddle, LLC
Frank Caminita has been in the heating, venting and air conditioning business (HVAC) in the Greater New Orleans area for 39 years. His extensive experience includes: service, maintenance, repair and installation ranging from large commercial buildings, and schools to smaller privately owned residences. In February 2004, Duct Saddle, LLC was formed. The Duct Saddle is an innovative creation to increase energy efficiency and was given the number 1508 (ESR-1508) by the International Code Council. Since then, it has been listed under Acceptance Criteria for HVAC Supports (AC284), Plumbing, Mechanical, and Gas (PMG1032). Currently, the company is a member the Building Officials Association of Louisiana, the Home Builders Association of Greater New Orleans, and the Southeast Louisiana Coalition of the Air Conditioning Industry. Duct Saddle, LLC was nominated for City Business Innovator of the Year and won the "On the Brink" award in 2006. The product was also featured in the November 2008 issue of Gambit Weekly. In June 2009, the Duct Saddle was awarded its patent. Duct Saddle, LLC is currently producing the Duct Saddle for distributors nationwide.
ductsaddle.com

Barry Couvillion, Lightning Service, Inc., Metairie, LA
Barry Couvillion has been in the A/C business since going to college for it in 1973, has been an officer and NATE instructor for the La. Heat Pump Association for many years, has been studying whole house science as a founding member the National Comfort Institute since 1996, and has served as an instructor for SELACACI since it began. Barry has contributed enormously to SELACACI, by presenting numerous training programs over the years.
lightningserviceinc.com

Paul LaGrange, LaGrange Consulting
Paul LaGrange is a RESNET Certified Energy Rater/Auditor, Building Science Instructor at Louisiana State University, NAHB Certified Green Professional, Building Performance Institute (BPI) certified: Building Analyst, Building Envelope, Manufactured Homes and Training/Proctor, Weatherization Instructor at Louisiana Association of Community Action Partnerships, and founder of LaGrange Consulting, LLC in Madisonville, Louisiana. His firm is devoted to providing quality research, experienced-based advice on how to build high performance energy efficient buildings and how to solve performance problems in existing structures. As a construction consultant with over 20 years of building experience, Mr. LaGrange has provided education courses on whole house building design & performance, building weatherization techniques, energy code compliance, and energy efficiency. He also co-hosts a weekly energy efficiency and home improvement radio show on WWL 870 AM and 105.3 FM in New Orleans, Louisiana. He received his B.S. from the University of New Orleans along with countless certifications involving building science, weatherization, energy management, HVAC sizing, duct design, and solar energy, to name a few.
lagrangeconsulting.com
Chris Van Rite, M&M Manufacturing
Pat Gootee, Gootee Construction
www.gootee.com
Randy Noel


Reve, Inc., LaPlace, LA
Randy Noel has been in custom home building with Reve Inc. for 26 years and worked for his father in the home building business before that. He is a past Chairman of the Louisiana State Uniform Construction Code Council for four years, and is in the Louisiana Home Builders Association Hall of Fame. He is a past president of HBA of Greater New Orleans and the Louisiana Home Builders Association and currently serves as National Area 8 Chairman to National Association of Home Builders representing Arkansas, Mississippi, and Louisiana.